Guardian Comfort Assurance Plan
Guardian Comfort Assurance Plan
Our Guardian Comfort Assurance Plan will help you live comfortably, reduce energy cost, and extend the life of your equipment!
Did you know that AC and heating manufacturers recommend annual maintenance on all their equipment, and most require it in order to keep their warranties valid? To ensure that your home's comfort systems run as safely and efficiently as possible, sign up for a Guardian Comfort Assurance Plan (CAP) today with Kwik Serv Plumbing Heating and Cooling.
Key Benefits of a Planned Service Agreement
Your heating & cooling system is the key to your comfort. A properly maintained system will last longer and save you money. It also provides proof your equipment was maintained and in good condition. Service agreements save you money by restoring efficiency, preventing costly breakdowns, and extending the life of your comfort equipment. Manufacturers recommend annual maintenance on their equipment, to keep their warranties valid. If you own a third party or extended warranty, failure to have proof of an annual inspection may result in denied claim coverage. Below are 6 great reasons to invest in a Guardian Comfort Assurance Plan.
Peace of Mind When you partner with us on one of our Guardian Comfort Assurance Plans (CAP), you have the assurance of knowing that your comfort system is safe and operational. If it doesn't, we are there when you need us, 24 Hours a Day Seven Days a Week, a feature for Guardian Comfort Assurance Plan members only!
Priority Service You will be serviced first, ahead of customers who do not own a CAP. When response time is critical, YOU WILL ENJOY OUR FRONT OF THE LINE SERVICE.
Seasonal Tune-Ups Our Precision Tune Up will be performed every six months to keep your HVAC system operating efficiently, saving you money!
Scheduling Made Easy We send you reminders by email and telephone. We also expand our schedule windows for GSA customers to special AM calls like 8:00 am "First Call" and After 4:00 PM "Late PM" and Saturday 8:00 AM to Noon at no additional cost.
Discounts CAP members receive discounts on all non-covered repairs, discounts on replacement of furnaces, air conditioners, humidifiers, air cleaners, T-stats, and water heaters. You will also receive discounts on our emergency service diagnostic rates which can be a savings of up to $25 depending on the plan you select.
Never an Overtime Charge All repairs; 24 hours a day, 7 days and week, including holidays are priced at our normal standard rates.
More Reasons to Invest in a Guardian Comfort Assurance Plan
Still not sure about investing in the efficiency and safety of your heating and cooling systems? Here are a few more benefits of our membership:
PRIORITY SCHEDULING: With an agreement in place, you never need to wait for repairs or service. You will be placed on a priority scheduling list and typically receive same-day service.
LOWER UTILITY BILLS: Regular tune-ups and maintenance provided by your service agreement result in an efficiently operating system with an extended life span, not to mention significant savings on your utility bills.
TRUSTED SERVICE: With a maintenance plan, you will receive reliable, consistent service with a company that you have come to know and trust. Our relationship with our customers is important to us and we're dedicated to providing you with cost-effective and dependable service.
Guardian Comfort Assurance Plans
FACT: The majority of all HVAC repairs are related to poor maintenance.
Guardian Comfort Assurance Plans
Silver
Plan
Gold
Plan
Platinum Plan
Blue Aqua Boiler
& AC Plan
FRONT OF THE LINE SERVICE
x
x
x
x
NEVER AN OVERTIME CHARGE
x
x
x
x
PRIORITY TUNE-UP SCHEDULING
x
x
x
x
EXTENDED SERVICE HOURS
x
x
x
x
15% DISCOUNT ON REPAIRS
x
x
x
x
LIFETIME LIMITED LABOR WARRANTY ON REPAIRS*
x
x
x
x
12-MONTH NO BREAKDOWN GUARANTEE*
x
x
x
x
SEASONAL FURNACE PRECISION TUNE-UP
x
x
x
SEASONAL AC PRECISION TUNE-UP
x
x
x
SEASONAL LIMITED BATTERY REPLACEMENT ON THERMOSTAT
x
x
SEASONAL HUMIDIFIER PRECISION TUNE-UP
x
x
ELECTRONIC AIR CLEANER TUNE-UP SPRING & FALL
x
ANNUAL BOILER PRECISION TUNE-UP
x
ANNUAL AC & AIR HANDLER PRECISION TUNE-UP
x
1 YR NEW AGREEMENT PER SYSTEM
3 Visits - $263
3 Visits - $298
3 Visits - $348
3 Visits - $416
1 YR RENEWAL AGREEMENT PER SYSTEM
2 Visits - $175
2 Visits - $210
2 Visits - $260
2 Visits - $285
* Restrictions do apply. See store for more details on these programs.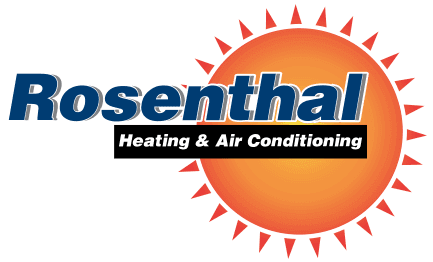 ---
Rest assured, if you keep your equipment maintained, clean, and up to factory specification, your breakdowns will be greatly reduced. Money well spent. Call us today at (847) 232-4209. Your benefits start immediately upon sign-up!
---